This is a limited umeshu that uses 100% fully-ripened Nanko plums, celebrated as the high-class brand "Kishu umeboshi". It is a blend of matured Nanko plums with Japanese citron juice from the famous Tosa region and its flavor is completed with "Tonda water," the famed waters of the Kumano and winner of the Monde Selection Gold Award. The high-class fragrance of Japanese citron swells to fill the mouth.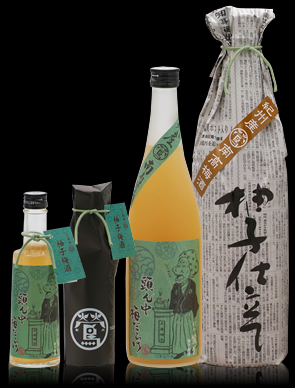 300ml/720ml/1800ml
Alcoholic content: 12%
Ingredients: Plums (from Kishu), sugars, alcohol, Japanese citron (from Kochi)
Japanese citron Umeshu 300ml ¥770 (tax inc.)
Japanese citron Umeshu 720ml ¥1,610 (tax inc.)

No drinking under the age of 20 We cannot sell liquor to persons under the age of 20.