This is a rare, top-class umeshu of unblended Wakayama Oshuku plum liqueur matured for 5 years. The Oshuku plum is very rare in Wakayama but known to be an excellent variety of plum.
You can enjoy this deep and long-matured rich flavour. Please relish the eternity of five years.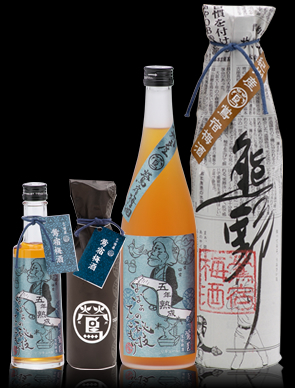 300ml/720ml/1800ml
Alcoholic content: 18%
Ingredients: Oshuku plums (from Kishu), sugars, alcohol
Oshuku Umeshu 300ml ¥950 (tax inc.)
Oshuku Umeshu 720ml ¥2050 (tax inc.)

No drinking under the age of 20 We cannot sell liquor to persons under the age of 20.