This umeshu is prepared by our unique production method in which we freeze Kishu Nanko plums.
Freezing the plums breaks their skins and allows the plum essence to dissolve into the alcohol when steeping and gives a mellow, more fragrant umeshu.
This is a Kishu Nanko plum frozen umeshu of spectacular aroma and rounded flavor, in which the work of the umeshu maker shines.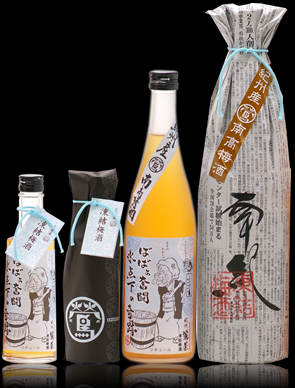 300ml/720ml/1800ml
Alcoholic content: 20-21%
Ingredients: Plums (from Kishu), sugars, alcohol
Frozen umeshu 300ml ¥840 (tax inc.)
Frozen umeshu 720ml ¥1,890 (tax inc.)

No drinking under the age of 20 We cannot sell liquor to persons under the age of 20.