This black tea umeshu is perfectly blended from an umeshu aged and matured over time and Darjeeling Tea, one of the three great teas of the world. Kishu-produced fully-ripened Nanko plums are used, prepared with Tonda Water, the famed waters of Kishu Kumano that have been consecutively awarded the Monde Selection International High Quality Award. Whilst being a medium-sweet umeshu, it is finished with a clean aftertaste. Take the deepest satisfaction in the fragrance of the black tea and the sourness of the plums.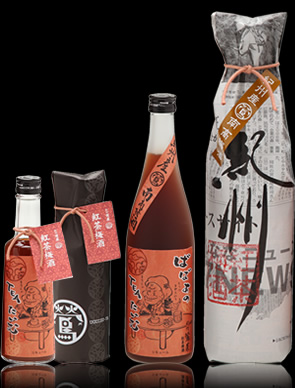 300ml/720ml/1800ml
Alcoholic content: 12%
Ingredients: plums (Kishu-produced Nanko plums), sugars, alcohol, black tea, flavorings
Black tea umeshu 300ml ¥790 (tax inc.)
Black tea umeshu 720ml ¥1,560 (tax inc.)

No drinking under the age of 20 We cannot sell liquor to persons under the age of 20.