This is a top-class cask-brewed umeshu, prepared with high-grade fully-ripened Kishu Nanko plums and Monde Selection Gold Award-winning Tonda water. The matured unblended umeshu is refilled into oak casks and left to carefully age over the four seasons. Enjoy the deep flavor and the highly-refined mature fragrance of the oak casks.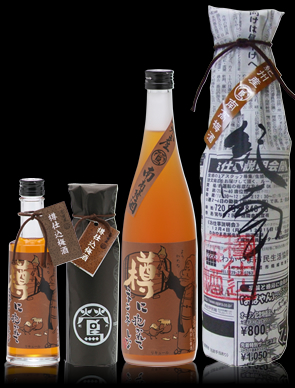 300ml/720ml/1800ml
Alcoholic content: 20%
Ingredients: Plums (from Kishu), sugars, alcohol
Cask-aged umeshu 300ml ¥1,130 (tax inc.)
Cask-aged umeshu 720ml ¥2,700 (tax inc.)

No drinking under the age of 20 We cannot sell liquor to persons under the age of 20.