Umeshu from 100% fully-ripened Nanko plums prepared with the Monde Selection Grand Gold award-winning "Tonda water" is blended with abundant Japanese apple juice. Acid umeshu taste and sweet apple flavor match perfectly to produce an agreeable fruity harmony, accented by a soft and melting texture with the apple pulp.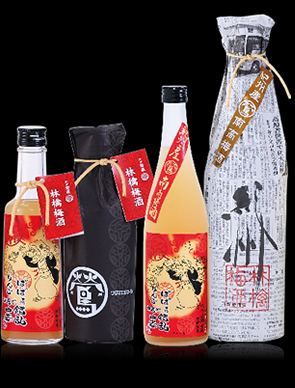 300ml/720ml/1800ml
Alcoholic content: 12%
Ingredients: Sugars, apple(Japan), plums (from Kishu), alcohol, flavorings
Apple Umeshu 300ml ¥920 (tax inc.)
Apple Umeshu 720ml ¥1,760 (tax inc.)

No drinking under the age of 20 We cannot sell liquor to persons under the age of 20.