This is a fruit umeshu that uses 100% fully-ripened Nanko plums, celebrated as the high-class brand "Kishu umeboshi". It is a blend of umeshu infused with the fruity fragrance of matured plums and lemons, finished with "Tonda water", the natural water of the Kumano Kodō. Enjoy the sharpness of the lemon contrasting with the sweetness of honey.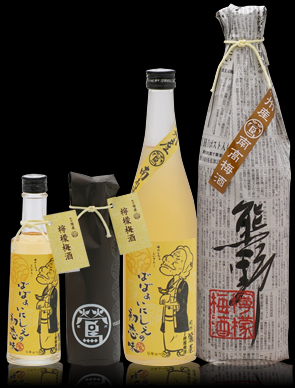 300ml/720ml/1800ml
Alcoholic content: 12%
Ingredients: Plums (from Kishu), sugars, alcohol, lemon, honey
Lemon umeshu 300ml ¥710 (tax inc.)
Lemon umeshu 720ml ¥1,430 (tax inc.)

No drinking under the age of 20 We cannot sell liquor to persons under the age of 20.