This is a fruit umeshu using 100% fully-ripened Nanko plums, celebrated as the high-class brand "Kishu umeboshi". In order to capture the entire flavor, the plums are pureed into the fruity and matured umeshu, and blended in barrels whilst being stirred. Savor a rounded and fruity umeshu together with the fruit of the plums.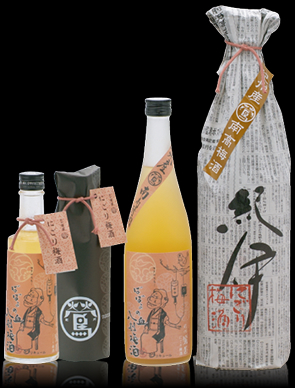 300ml/720ml/1800ml
Alcoholic content: 12%
Ingredients: Plums (from Kishu), sugars, alcohol, plum pulp, honey
Cloudy umeshu 300ml ¥740 (tax inc.)
Cloudy umeshu 720ml ¥1,510 (tax inc.)

No drinking under the age of 20 We cannot sell liquor to persons under the age of 20.