This umeshu is prepared from the Monde Selection Gold Award-winning Tonda water using fully-ripened Kishu Nanko plums. It is a healthy liqueur brewed by adding brown sugar to aged and matured umeshu. The deep fragrance and sweetness brought about by the brown sugar are exceptional. This is our recommendation for those partial to sweet umeshus.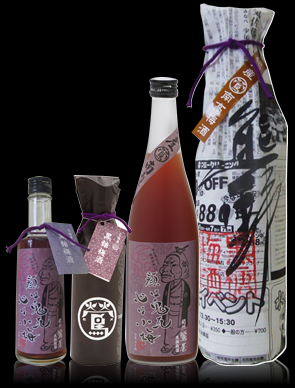 300ml/720ml/1800ml
Alcoholic content: 12%
Ingredients: Plums (from Kishu), sugars, alcohol, honey
Brown sugar umeshu 300ml ¥660 (tax inc.)
Brown sugar umeshu 720ml ¥1,380 (tax inc.)

No drinking under the age of 20 We cannot sell liquor to persons under the age of 20.