Prepared with fully ripened Nanko plums from the Kishu region, this umeshu results from the combination of refined sake lees and umeshu conserved until full maturation.
Refined sake lees are commonly considered as good for health and beauty.
The sake lees' flavor is concentrated in the taste of the umeshu and the sweetness of the sake matches exquisitely well with the plum acidity. As a result, this healthy umeshu will allow you, like the Korean popular alcohol makgeolli, to feel a smooth and mellow sensation.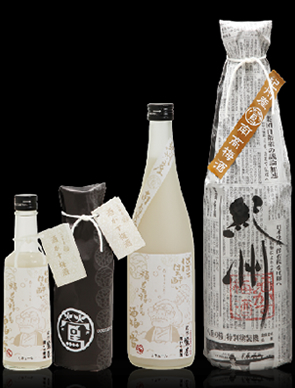 300ml/720ml/1800ml
Alcoholic content: 12%
Ingredients: Plums (from Kishu), sugars, alcohol, refined sake lees. 
Sake Lees Umeshu 300ml ¥800 (tax inc.)
Sake Lees Umeshu 720ml ¥1,480 (tax inc.)

No drinking under the age of 20 We cannot sell liquor to persons under the age of 20.