Carefully matured in a mixing tank littered with ubame oak charcoal using "Mountain village plum fruit" from the Kumano Kodō in Wakayama. This is a mountain village umeshu in which one can enjoy the rounded sweetness and deep richness given by the high-grade charcoal.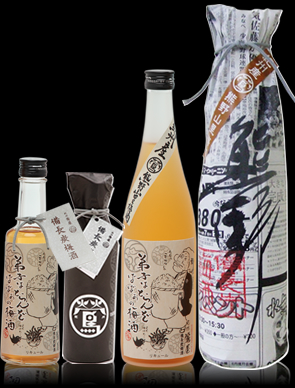 300ml/720ml/1800ml
Alcoholic content: 13%
Ingredients: Plums (from Kishu), fruit sugars, alcohol
Charcoal umeshu 300ml ¥680 (tax inc.)
Charcoal umeshu 720ml ¥1,660 (tax inc.)

No drinking under the age of 20 We cannot sell liquor to persons under the age of 20.