This is a mellow umeshu brewed from fully-ripened Kishu Nanko plums and the Monde Selection Gold Award winning "Tonda water." Adding the natural color of red shiso, the umeshu is finished with a clear taste. This is an umeshu that can be mixed with soda etc. to make a refreshing drink for persons not accustomed to alcohol.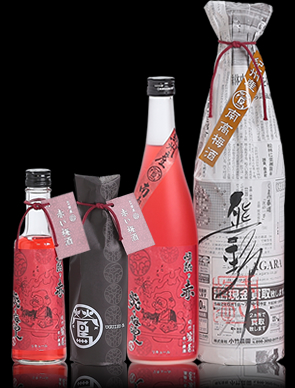 300ml/720ml/1800ml
Alcoholic content: 12%
Ingredients: Plums (from Kishu), sugars, alcohol, vegetable pigment, flavorings, antioxidant (rosemary extract)
Red Umeshu 300ml ¥630 (tax inc.)
Red Umeshu 720ml ¥1,270 (tax inc.)

No drinking under the age of 20 We cannot sell liquor to persons under the age of 20.